Highlights
Differentiated Approach for R&D
With one of the largest oncology research organizations in the industry, our world-class team is discovering and developing innovative medicines, the majority with first-in-class potential or best-in-class potential.
We are also expanding the reach of our clinical trials in order to accelerate access to our medicines in more countries around the world.
Coupled with our approach to improving access, we are actively exploring ways to engrain principles of health equity across BeiGene, including in the design of clinical trials, how we engage with patients, and supporting the communities in which we work.
Efforts to Broaden Access to Our Medicines
Our approach to market access and commercialization is guided by our value of putting Patients First. Our patients deserve access to high-quality, innovative, and impactful medicines regardless of their geographic location or socioeconomic status.
We leverage several methods to deliver our medicines to more patients globally, including:
Expanding access in both developing and developed markets through expansion of our commercial presence
Pricing our medicines at levels that secure access for patients—we don't let pricing alone guide our approach to market expansion
Offering assistance programs, where permissible including low- or no-cost medicines, to eligible patients in certain markets where patients cannot afford them
Working with organizations to further health equity considerations in our systems and processes
At BeiGene, we aim to ensure that price will not be a barrier to access. Learn more about our Approach to Affordability.
Patient Safety and Product Quality Systems
At BeiGene, we are committed to conducting our research studies and clinical trials responsibly and ethically. Our bioethics program provides a framework to guide internal decision-making, helping us deliver on our mission with integrity.
As new technologies emerge, we remain committed to conducting appropriate research on their safety as well as engaging with appropriate external stakeholders to mitigate potential risks associated with them. Researchers conducting studies receive training on appropriate protocols and expectations for documenting outcomes.
Learn more about our commitment to Patient Safety.
Actions to Increase Transparency with Stakeholders
At BeiGene, we want to provide our patients, healthcare providers, and regulators with the information they need to make informed choices regarding our medicines. We strive to be forthright and transparent in our interactions with all stakeholders, and are focused on the following:
As part of our commitment to transparency, we employ stringent procedures to ensure that our marketing communications are truthful, accurate, and provide important contextual information that will assist healthcare providers in determining whether our medicines are appropriate for a patient and in understanding potential side effects.
We regularly engage with policymakers in support of our mission to provide high-quality, affordable medicines to patients. We follow international governance guidelines and country-specific regulations and laws, such as the Lobbying Disclosure Act in the U.S., to ensure proper interactions with government officials. In 2022, BeiGene did not make any corporate political donations.
We voluntarily share data on completed studies responsibly and provide qualified scientific and medical researchers access to data and supporting clinical trial documentation for clinical trials in dossiers for medicines and indications after submission and approval in applicable regions.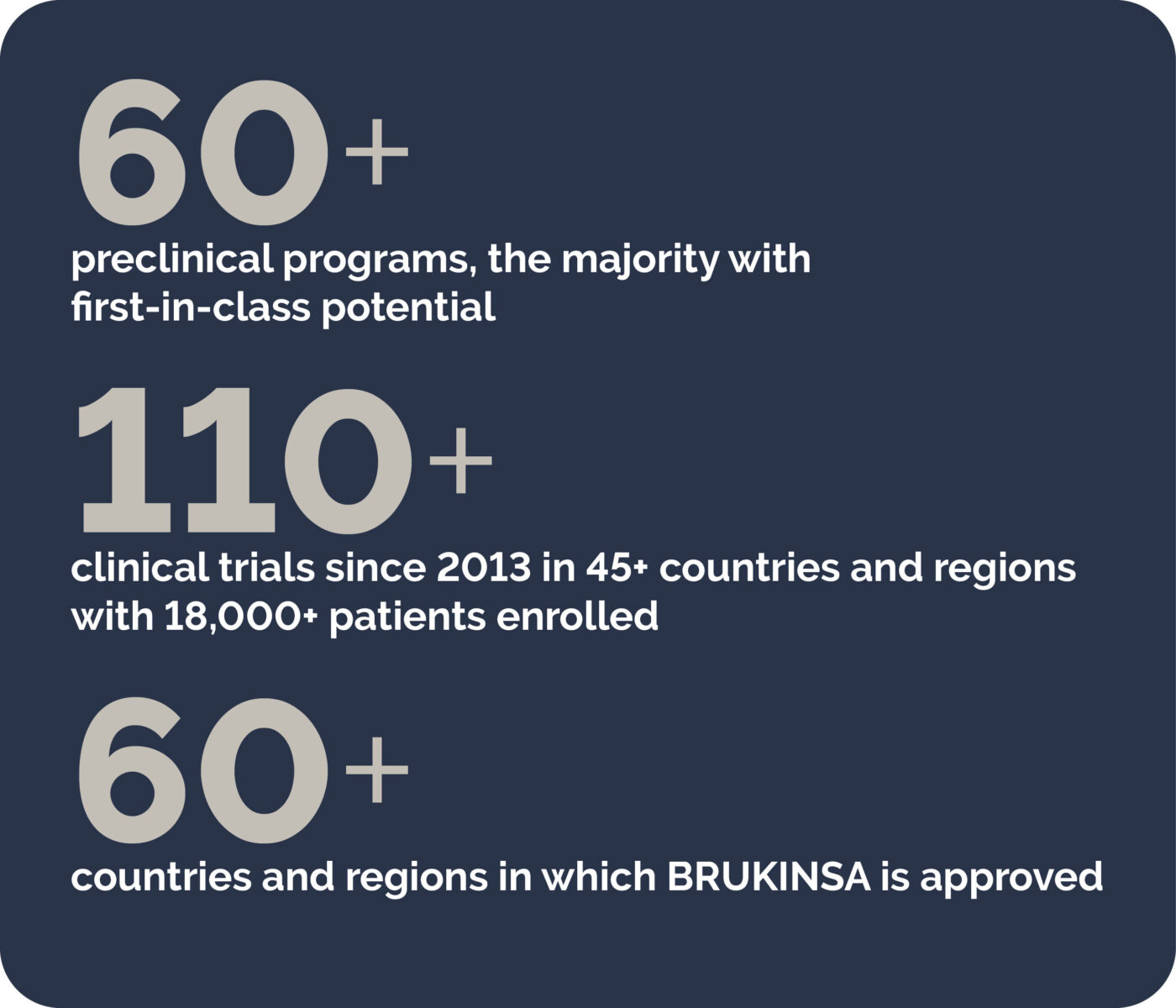 Expanding Access for Patients in Rural China
With an estimated 4.8 million new cancer cases in China in 2022[1], China has an acute need for innovative oncology medicines. Furthermore, the mortality rate of cancer in rural China is greater than the mortality rate in cities. To help address this critical need, BeiGene established a team of ~700 employees to help expand access to rural communities. In 2022, BeiGene expanded access in ~10,000 towns and villages, which benefited more than 187,000 patients. Additionally, to help expand access in rural areas, BeiGene supported hospitals' creation of virtual consultation platforms that will help reach more patients in rural communities who have previously not had access to state-of-the-art cancer medicines and therapies.
"
Born in Syria and then raised in the U.S., I have seen first-hand the difficulties friends and family members living overseas have in accessing innovative medicines that are readily available in other parts of the world. I joined BeiGene because it is working to provide medicines to everyone, regardless of where they live. BRUKINSA, for example, was just registered in Oman—that is remarkable for a company of our size. My job is to accelerate this work in the Americas, expanding access to medicines throughout Latin America as well as to more communities across the U.S. and Canada.
"
–
Alaeddin Homsi, Head of Clinical Operations, Americas
Advancing Health Goal
Starting in 2024, advance 10 or more new molecules in clinic each year.
---
[1] Xia C, Dong X, Li H, Cao M, Sun D, He S, Yang F, Yan X, Zhang S, Li N, Chen W. Cancer statistics in China and United States, 2022: profiles, trends, and determinants. Chin Med J 2022; 135:584–590. doi: 10.1097/CM9.0000000000002108